We Are Celebrating 74 Years!
The New Britain Symphony Orchestra is celebrating 74 years with  our 2022-2023 season, under the baton of conductor/music director Toshiyuki Shimada, and featuring outstanding  concerts and a host of guest performers.
Join us for an exciting season of classical and popular music as we celebrate our past while looking forward to our next exciting decade… and beyond!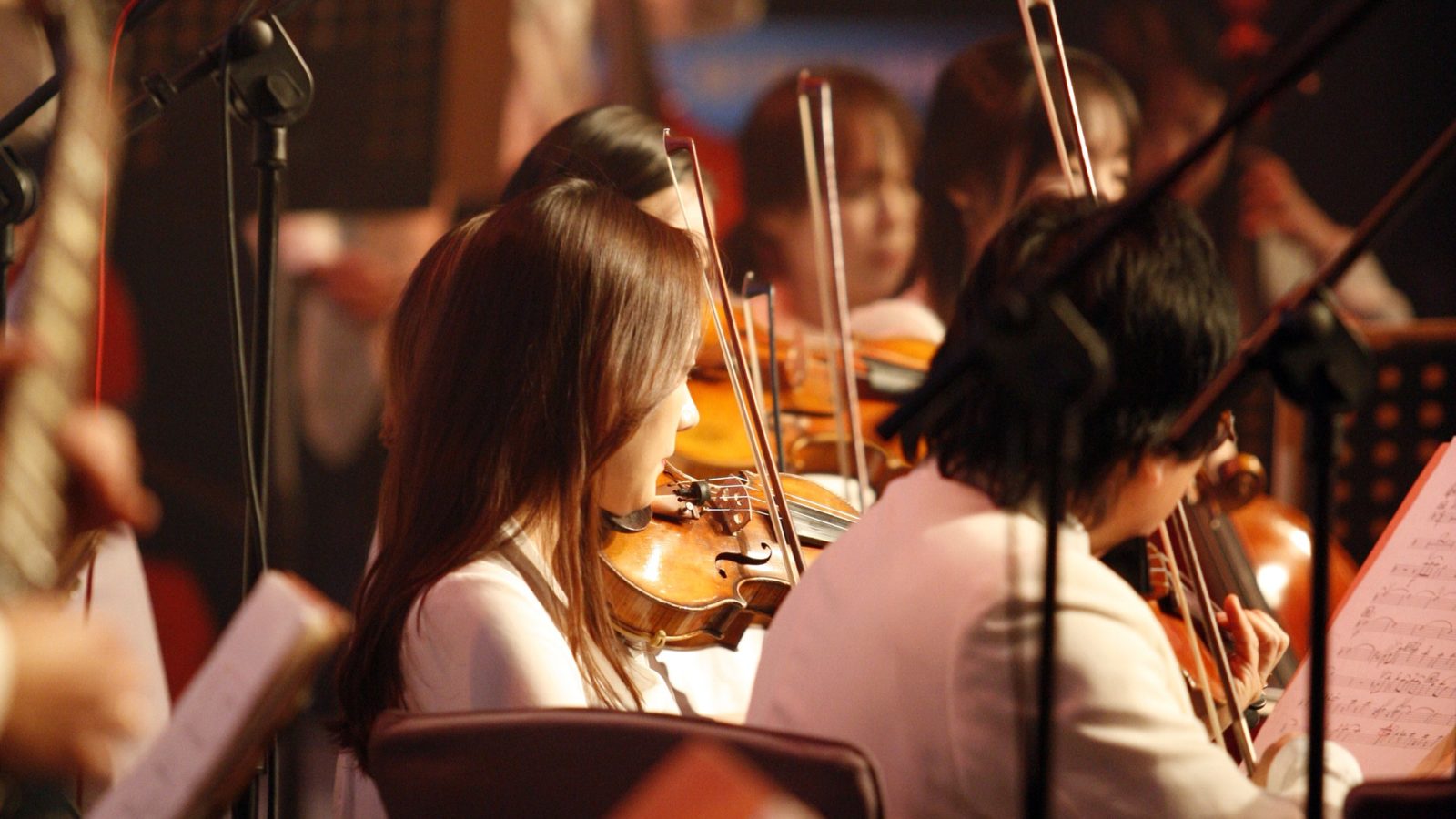 NBSO Continues its 74th Season with
Gershwin and Dvořák: New Beginnings
Join the New Britain Symphony on April 30 as it celebrates new beginnings with George Gershwin's An American in Paris and Antonin Dvořák's New World Symphony.  The program also includes Polina Nazaykinskaya's  Tales of Sorrow, and the Connecticut Children's Chorus from the University of Hartford and the Plainville High School Choir will sing Oscar Peterson's Hymn to Freedom, and the traditional Bonse Aba. 
New Britain Symphony Young People's Concert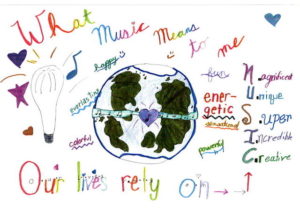 Our 23rd Annual  Young People's Concert will be held on April 5, 2023 at CCSU's Welte Hall.  1,400 fifth grade students from 20 schools in New Britain, Plainville, Berlin, and Newington will attend a free, full orchestra concert led by Maestro Toshiyuki Shimada, designed to introduce the joys of symphonic music to our future audience.
The above picture was the program cover of our last concert, held in 2019. It was drawn by Analise J. from Lincoln Elementary School in New Britain for our 2019 "What Music Means To Me" poster contest. We select one poster to be the cover for the following year's concert.
We have not yet selected the winners for this year's "What Music Means To Me" poster and essay contest…plus the 2023 program cover, but you can see previous winners here: