Since 1979, annually, in May, the New Britain Symphony Orchestra holds auditions for the Helen Kilduff-Elizabeth Elia Scholarship of one thousand dollars ($1,000), which is awarded to a high school senior in New Britain, Berlin, or Plainville who has been accepted by an institution of higher learning with a major in music.
The purpose of the scholarship award is to encourage a talented student who has been accepted by an institution of higher learning to major in music.
2019 Helen Kilduff-Elizabeth Elia Music Scholarship Recipient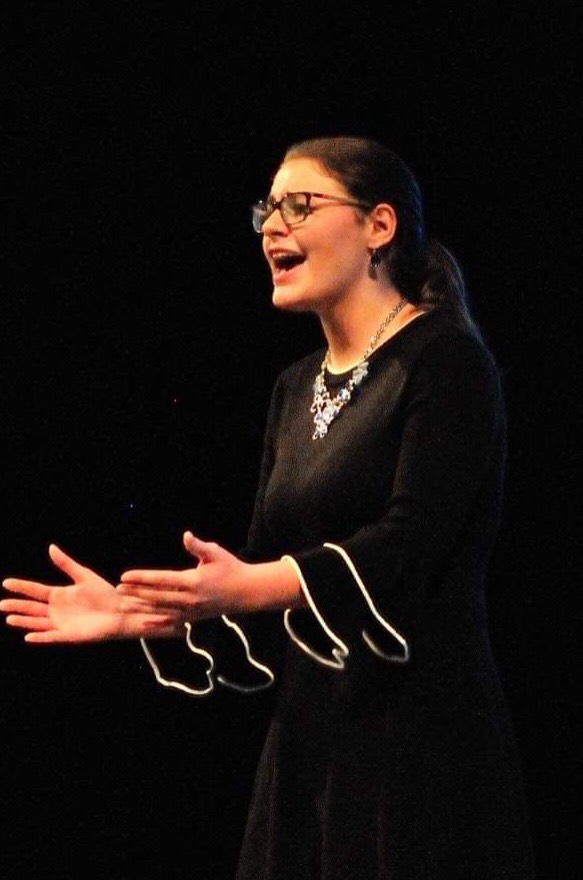 We are delighted to announce our 2019 Scholarship recipient – Meghan Fox – for the category of Vocalist.
A 2019 graduate of Berlin High School, Meghan Fox will be attending Muhlenberg College where she will be studying musical theater.
In high school she was actively involved in the choral ensembles and musical theater. She played the role of "Paulette" in Berlin High School's production of "Legally Blonde, The Musical!" to rave reviews. In addition, she studied voice and musical theater at The University of Hartford's Hartt Community Division.
---
2020 Applicant Requirements
Display outstanding proficiency on an orchestral instrument or with voice.
Be a graduating high school senior from the New Britain, Berlin, or Plainville schools.
Intend to pursue a college degree with a concentration in music performance, education or voice.
Complete an on-line application form and upload two (2) letters of recommendation with a copy of a letter-of-acceptance by a college.
Audition before a panel of judges (selected by the NBSO) two classical compositions of the applicant's choice with a maximum of 10 minutes.
Normally, materials would have been requested to be received by Friday, May 8, 2020 for this year's scholarship. Given the school closings, we will be accepting applications continually through early fall.
Applicant Auditions – TBD
Normally, we conduct in person auditions as noted below. Given the COVID-19 situation, we are determining options on how to proceed.
Applicants must perform two classical compositions of their choice.
Auditions held before a panel of judges. Participants must provide their own accompanist when needed.
Maximum time allowed for each audition will be ten minutes.
Judges will consider musicianship, technique, tone, and interpretation.
In the meantime, students can submit the application form below to initiate the application process.
---
2020 Helen Kilduff-Elizabeth Elia Music Scholarship Application