Since 1979, annually, in May, the New Britain Symphony Orchestra holds auditions for the Helen Kilduff-Elizabeth Elia Scholarship of one thousand dollars ($1,000), which is awarded to a high school senior in New Britain, Berlin, or Plainville who has been accepted by an institution of higher learning with a major in music.
The purpose of the scholarship award is to encourage a talented student who has been accepted by an institution of higher learning to major in music.
2023 Helen Kilduff-Elizabeth Elia Music Scholarship Recipient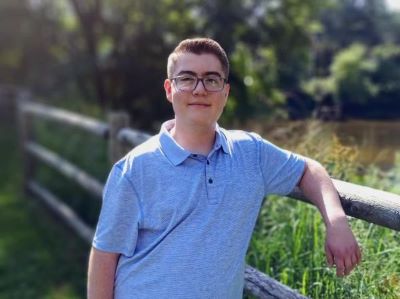 We are delighted to announce our 2023 Scholarship recipient is Dale Neyra, in the category of piano and composition.
Dale is a 2023 graduate of Plainville High School and is a self-taught musician. Dale performed a piece of his own composition on the piano for his audition. He will be attending Central Connecticut State University as a music education major.
---
2023 Applicant Requirements
Display outstanding proficiency on an orchestral instrument or with voice.
Be a graduating high school senior from the New Britain, Berlin, Newington, or Plainville schools.
Intend to pursue a college degree with a major in music.
Complete and send an application form, two (2) letters of recommendation, and a copy of a letter-of-acceptance by a college.
Audition before a panel of judges two classical compositions of the applicant's choice with a maximum of 10 minutes.

EMAIL


[email protected]



TRADITIONAL MAIL
New Britain Symphony 2021 Scholarship Applications
PO BOX 1253
New Britain, CT 06050-1253

Applicant Auditions will be held Tuesday, May 23, 2023
In person auditions as noted below.
Applicants must perform two classical compositions of their choice.
Auditions held before a panel of judges. Participants must provide their own accompanist when needed.
Maximum time allowed for each audition will be ten minutes.
Judges will consider musicianship, technique, tone, and interpretation.
---