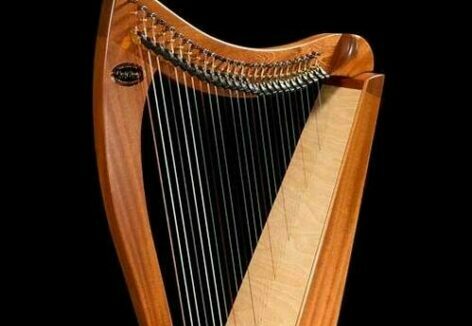 Countertenor, Benjamin Rauch and mezzo-soprano, Rebecca de Almeida will be performing alongside harpist, Amanda Evans and pianist, Lan-Ya Huang to bring you a truly eclectic concert.  This diverse program will include dramatic operatic arias and duets, expressive art songs, as well as some intimate early music. Additionally, be prepared to hear some music written in the 21st century.
From Vivaldi to Andrew Lloyd Webber, there is sure to be something for everyone!
Enjoy one of our many FREE 'mini concerts' throughout the year! We not only play, but teach you about the music we perform so you have an educational as well as musical experience!
---
Our Program:
Strike the Viol – Henry Purcell

L'Heure Exquise – Reynaldo Hahn

Empio, diro, tu sei
Son nata a lagrimar
         from Giulio Cesare – Georg Frideric Handel

O ma lyre immortelle
         from Sapho – Charles Gounod

Sento in seno
         from Tieteberga – Antonio Vivaldi

Pie Jesu
         from Requiem – Andrew Lloyd Webber

L'amour est un oiseau rebelle (Habanera)
         from Carmen – Georges Bizet

The Water is Wide (O Waly, Waly) – Scottish Folk Tune
         Arranged by Randa Kirshbaum

Bring Me To Life – Evanescence
---