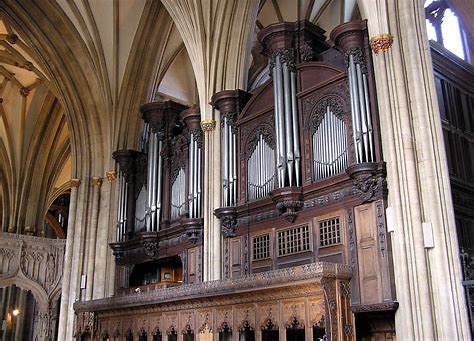 We were able to reschedule! This concert was originally scheduled on December 1, but was canceled due to a snow storm that day. So rather than start your holiday season off, conclude it with us at this moving, holiday classic performance featuring the iconic South Church pipe organ, trumpets, french horn, trombone and tuba.
Also meet our new Music Director and Conductor, Toshiyuki Shimada!
Tickets are NOT required but we ask that you do Register so we can get a count on the approximate number attending.
Our Program:
Come All Ye Faithful and Joy to the World – *Brass Quintet and Organ
by John Francis Wade (1711-1786) by Isaac Watts (1674-1748)
arranged by Don Gillis (1912-1978)
Wachet Auf – *Organ Solo
by Johann Sebastian Bach (1685-1750)
Nutcracker Waltz of the Flowers – *Brass Quintet
by Pytor Ilyich Tchaikovsky (1840 -1893)
arranged by Eiko Orita (1953-present)
Noel – *Organ Solo
by Louis-Claude Daquin (1694-1772)
Go Tell It On The Mountain – *Organ and Brass Quintet
Traditional 19 Century Spiritual
arranged by Luther Henderson (1919-2003)
We Three Kings – *Brass Quintet
Traditional

 by J

ohn Henry 

Hopkins

 Jr. (

1820-1891)
arranged by 

Michael Clack

Prelude and Variation – *Organ Solo
by Cesar Franck (1822-1890)
Festive Sounds of Hanukkah – *Brass Quintet
Traditional – arranged by Bill Holcombe (1924-2010)
Carol of the Bells – *Organ and Brass Quintet
by Mykola Leontovych (1877-1921) & Peter J. Wilhousky (1902-1978)
arranged by Arthur Frackenphol (1924-2019)
In Dulci Jubilo – "In Quiet Joy" – *Organ Solo
by Johann Sebastian Bach (1685-1750) and Maurice Dupre (1888-1941)
Greensleeves – *Brass Quintet
Melody by King Henry VIII(?) (1491-1547)
arranged by Todd Marchand (2009 – present)
Hallelujah Chorus – *Brass Quintet and Organ
George Frideric Handel (1685- 1759)
Musicians:

Floyd Higgins – 
Organ, 
 Larry
Gareau
– Trumpet, Frank 
Gawle
 – Trumpet,
Marjorie Seymour Callaghan – French Horn, 
Topher Logan
 – 
Trombone, 
Walter
 Gibson – Tuba