A Symphony Sampler: Five small groups with one BIG sound!
September 2, 2022 @ 7:00 pm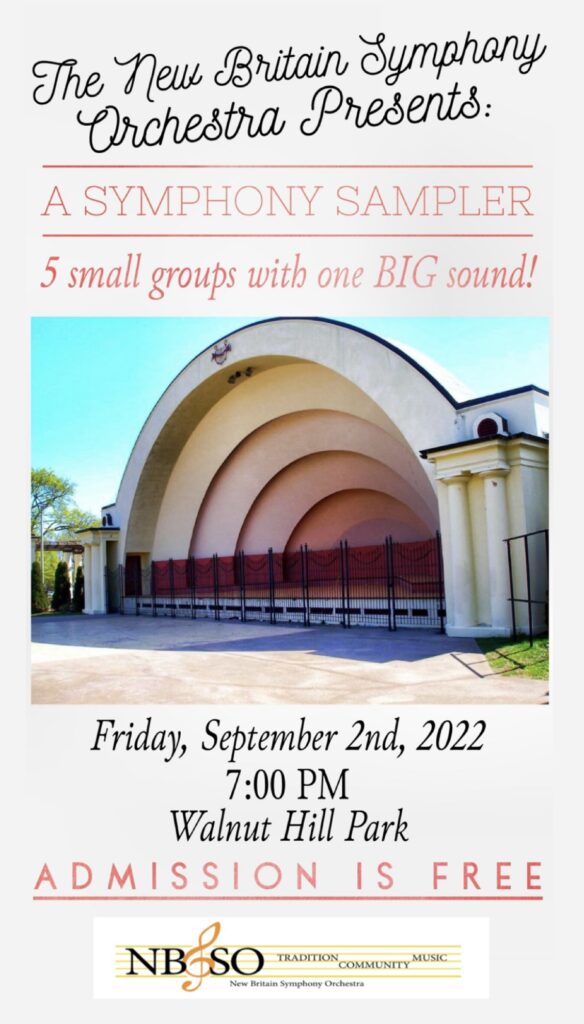 Join us on Friday, September 2nd for a concert designed to highlight the amazing melting pot of musical styles in America!
Concert starts at 7:00 at Walnut Hill Park located at 184 West Main Street in New Britain.
Bring your food, family and friends for a wonderful night of music! Admission is FREE!
Thank you to the Music Performance Trust Fund for providing the funds for the concert!